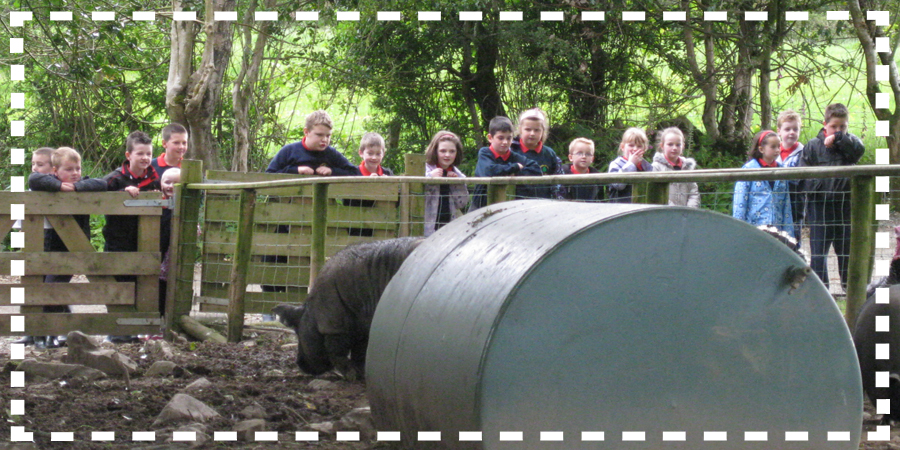 Lurgybrack Open Farm is the only educational farm of its type in Donegal and offers fantastic teaching facilities for educational visits.  Because we are an animal petting farm, the children get a hands on learning experience, there is plenty to see, touch and do! We are conveniently situated for schools, not only in and around Letterkenny and Donegal, but across the North of Ireland, with ample free parking for cars and coaches. At Lurgybrack Open Farm we can help familiarise the children with the animals, learning their names, the food they eat and the noises they make. We can help children learn about the environment, food, farming and conservation.
Above all, they will learn more because they will be having a wonderful time here at our farm in Lurgybrack.
Bring your own packed lunches, there are plenty of picnic tables available both outdoors or undercover.
Group Discounts Available (Please enquire).
We do get on average 200 children per day from May to June, so to guarantee a quality experience,
we do advise you book early on (074) 9122683, or alternatively (086) 8212012.